Unveiling our Gold Partnership with Lenovo!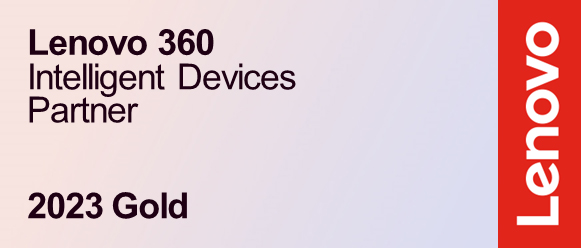 🌟 Exciting News! 🌟
🥇 We're thrilled to announce that we have achieved the esteemed Gold Partner status with Lenovo, one of the leading names in intelligent devices! 🎉🚀
🤝 This prestigious partnership is a testament to our commitment to excellence and our relentless pursuit of providing you with the best technology solutions. We are dedicated to delivering cutting-edge devices that empower you to reach new heights of productivity and innovation.
💡 Lenovo's innovative and reliable devices offer the perfect blend of sleek design, powerful performance, and intelligent features. From laptops to tablets, desktops to workstations, and everything in between, we've got you covered with the latest and greatest from Lenovo's incredible lineup.
🌍 With this exciting partnership, we aim to enhance your digital experiences and enable you to stay ahead in today's fast-paced world. Whether you're a student, professional, or tech enthusiast, our collaboration with Lenovo will bring you closer to achieving your goals and aspirations.
💪 As a Gold Partner, we have access to exclusive benefits, specialized training, and dedicated support from Lenovo's expert team. Rest assured, we're equipped with the knowledge and resources to provide you with top-notch service and guidance every step of the way.
🎁 Stay tuned for exciting promotions, exclusive offers, and product updates as we embark on this incredible journey together with Lenovo. We can't wait to bring you the latest and greatest from their exceptional range of intelligent devices.
✨ Join us in celebrating this milestone and take your technology experience to the next level with Intelligent Devices Gold Partners Lenovo! 🚀🎉
#IntelligentDevices #GoldPartner #Lenovo #TechnologyExcellence #Innovation #Productivity #ExcitingPartnership
Contact Us today for more information about Lenovo Products.