Voice Over IP Telehone System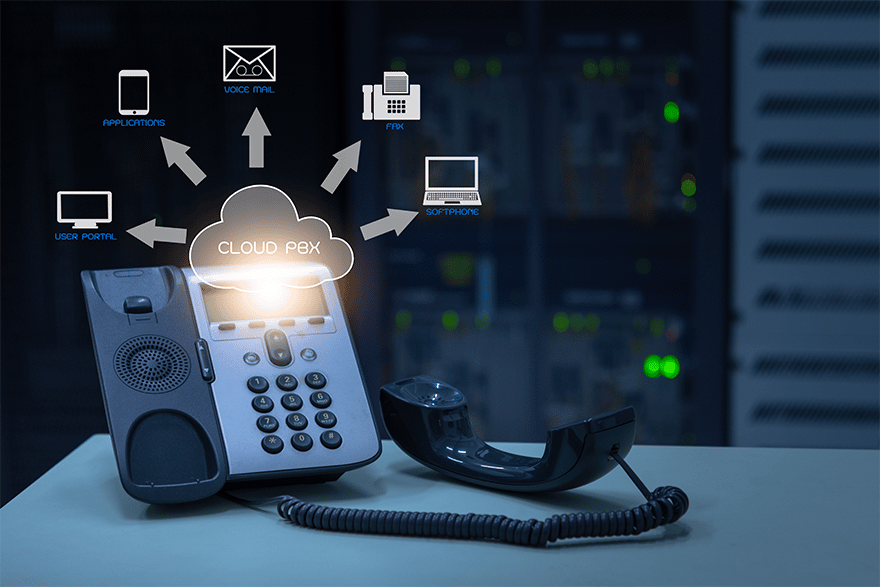 VoIP voice-over-internet protocol is an excellent way to upgrade your communications. It is a new technology that allows you to replace the traditional phones and move towards the utilization of a service offered via the internet.
When using a VoIP telephony system, standard analog calls can be made using telephones, a computer, a smartphone or a tablet. Then, the analog signals are converted to data and sent via an IP network.
When you add a voice-over IP phone system to your current network, your business can integrate all communications needs into one solution. It's a rather simple, voice-over IP phone system that will provide an end-to-end solution needed to resolve communications problems within your business. It will lead to ease the cooperation between you and your employees.
Portability is another advantage of VoIP, especially for remote, hybrid, or highly mobile teams.
Because VoIP operates online, users can access their phone systems from anywhere with a working Internet connection. VoIP also works with any Internet enabled desktop or mobile device, offering iOS or Android apps, web browser-based calling, and a softphone interface.
VoIP keeps teams, executives, and customers connected no matter where they are, allowing 24/7 instant access to contacts, files, and features.
Switching to VoIP helps meet the needs of today's remote, on-the-go workforce lowering operating costs even further without sacrificing communication.
Easier Usage, Installation and Troubleshooting
VoIP phone system installation doesn't require much. You no longer have to separate cables of standard telephone systems. Also, no worries about fire risks associated with complicated electrical wires.
With the right VoIP telephony system, you can do virtual meetings, attach documents, combine, and share data onto one single network. This improves the manageability, cost reduction, and efficiency of your business.
Contact Us today for more information on VoIP Telephone Systems and to discuss your requirements further.